PORTLAND, OREGON – December 2016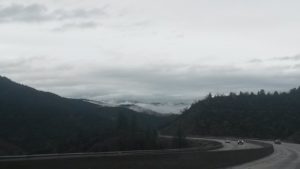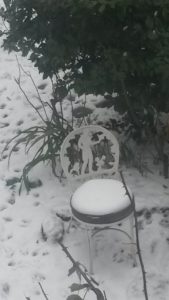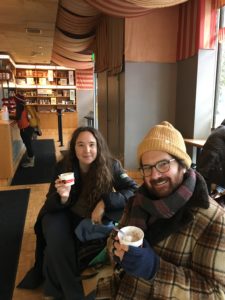 In December 2016, Stacey A. Morris, John C. Morris, and Melissa Schaeffer traveled up the west coast to Portland, Oregon by car.  Within snow and ice they made their way to see art, listen to music, read books, and visit friends.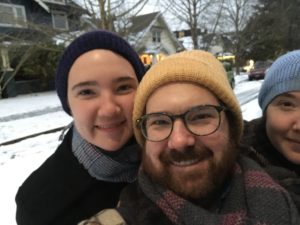 We went to  John Craigie's early release party for "No Rain, No Rose" at Doug Fir Lounge on Burnside in Portland.  We had gone to his two sold-out magical shows in San Francisco in November 2016.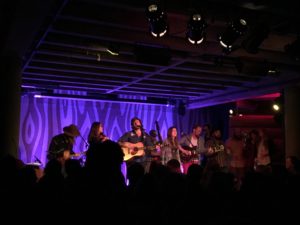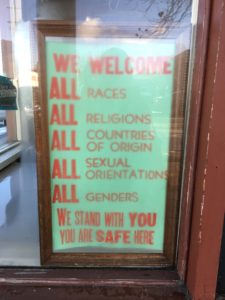 We saw this print posted in the entrance windows of all of our favorite places in Portland (including here at New Cascadia Bakery).  Another reason to love Portland.
Andy Warhol at the Portland Art Museum
John, Melissa, and Stacey visited the Portland Art Museum and attended the Andy Warhol: Prints from the Collections of Jordan D. Schnitzer and His Family Foundation exhibition.  John's passion for Warhol was the impetus for this northwest pilgrimage.  His hero's artworks ensorcelled him, most of which he had never seen in person before.  This harkened back to his October 2014 trip to the Andy Warhol Museum in Pittsburgh (see post below).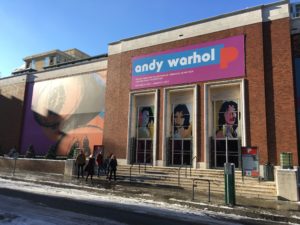 Stacey A. Morris was particularly enlivened by the Small Press section in Powell's Books nestled in the Rose Room – along with Poetry.  An aisle contained books specially designed and printed in Portland and across America.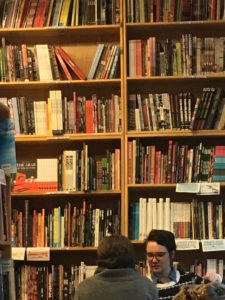 A major highlight for the trio was the Holiday Bonanza pop-up at Coffee Beer in SE Portland.  We love local artists!  Here is John talking to Jamie Middleton.
Driving to Ashland from Portland…
ASHLAND, OREGON – August/December 2016
In August of 2016, Darby Auerbach-Morris, John C. Morris, and Melissa Schaeffer drove up to Ashland, Oregon to attend the Oregon Shakespeare Festival.  John and Melissa saw two separate performances of Hamlet and were able to compare notes.  We also saw Richard II together.  We were in the Shakespeare realm already with the upcoming MARIN SERIES, and for John, it was valuable to hear Shakespeare's words spoken.  We camped by the creek in the Oregon heat wave.  Nature and theater together.  We were so inspired by Hamlet that we attended Marin Shakespeare Company's production of Othello the following month under the stars.
After Ashland, we drove up through Portland to Bainbridge Island, where we stayed in Crystal Springs.  We visited the Bainbridge Museum of Art.  We were entirely enthralled by Barbara Earl Thomas's exhibition Heaven on Fire.  We picked up salmon at Pike Place Market, took the ferry back to Bainbridge, and grilled it by the water.  It was amazing to be back at Melissa's alma mater, University of Washington.
PITTSBURGH, PENNSYLVANIA – October 2014
In October of 2014, John traveled to Pittsburgh on an art pilgrimage to visit The Andy Warhol Museum, Warhol's gravesite, and Frank Lloyd Wright's Fallingwater.  Warhol is one of his art heroes, and it was amazing to visit the museum and walk through six immersive floors of his artworks.  It was also personally significant and meaningful to visit his gravesite.
John also participated in a two-hour, in-depth docent tour of Fallingwater.  He was impressed by the stunning interior, exterior and grounds.  He loved the fact that Frank Lloyd Wright designed the home so that the Kaufmann Family felt that they were actually part of the waterfall and surrounding nature.
Fallingwater by Frank Lloyd Wright